Regular price
Sale price
$10.99 USD
Unit price
per
Sale
Sold out
A is for Africa is a fun ABC picture book celebrating Africa's diverse history, geography and cultures. A is for Africa is a beautiful introduction to Africa for children. It is perfect for improving literacy and inspiring learning and curiosity at home and in the classroom.
Suitable for all ages
Beautifully illustrated artwork
Teaches the importance of kindness and generosity
Celebrates black history and culture
Perfect for Black History Month
Great for story time at home and in school
Trusted by schools and teachers
Written by Louisa Olafuyi and Oladele Olafuyi. Illustrated by Nils Britwum
"A is for Africa is a very special book for Kunda Kids, African children and families in the diaspora, and the general public who have misrepresented understandings of the complex continent of Africa.
Throughout the years, the stories we saw of Africa were not being told by Africans but by others who had little comprehension of who we were and our stories." Louisa Olafuyi
ISBN 978-1-7397269-2-8
View full details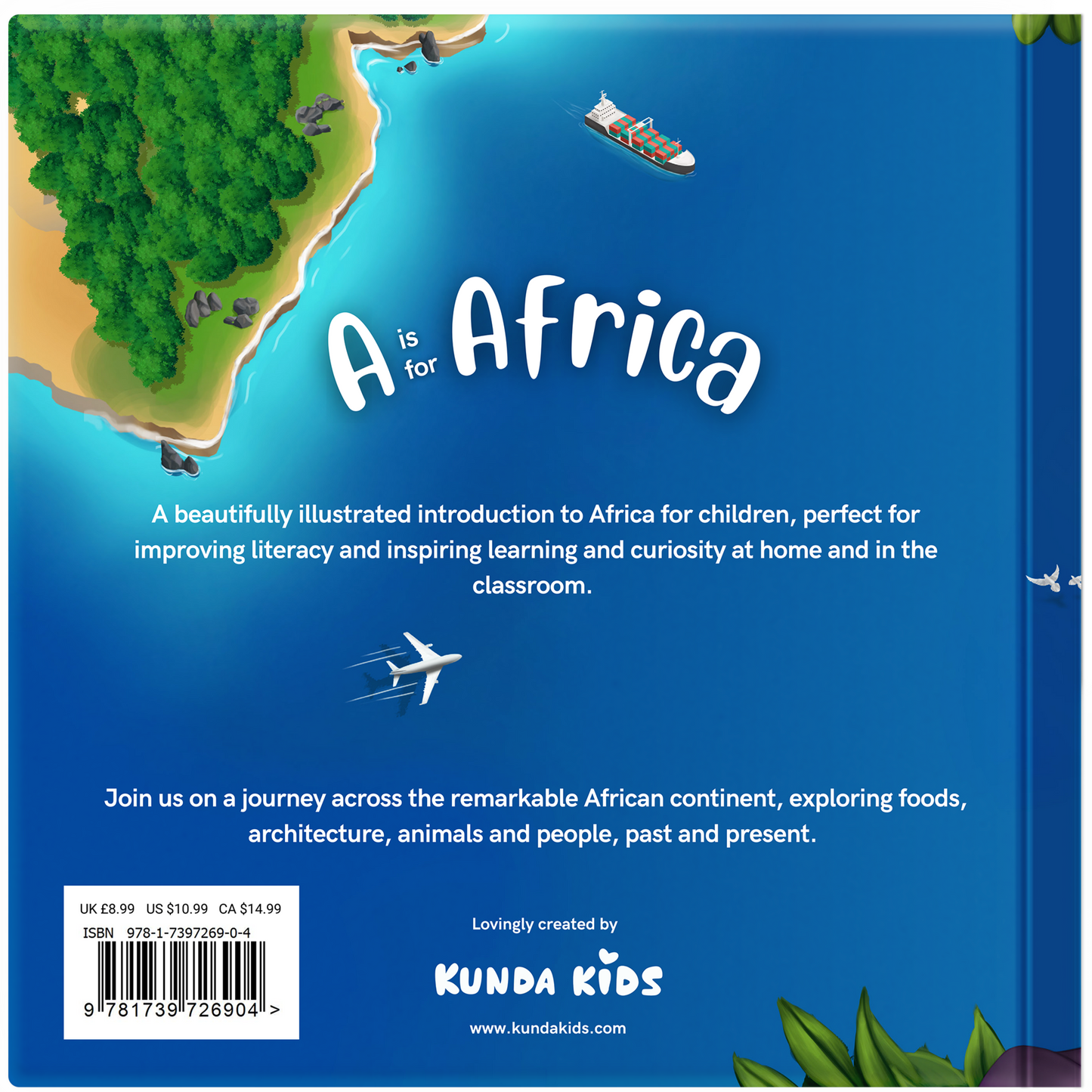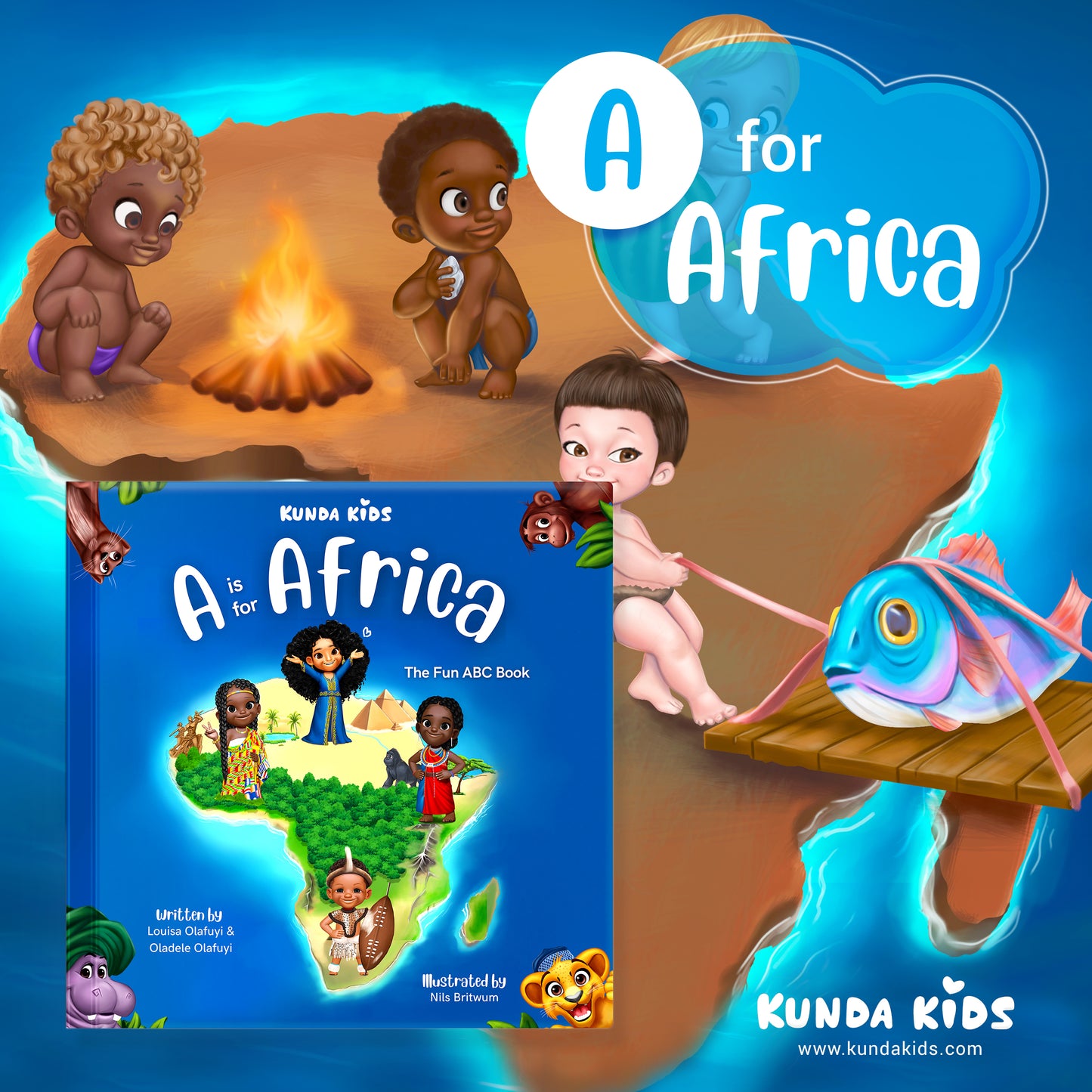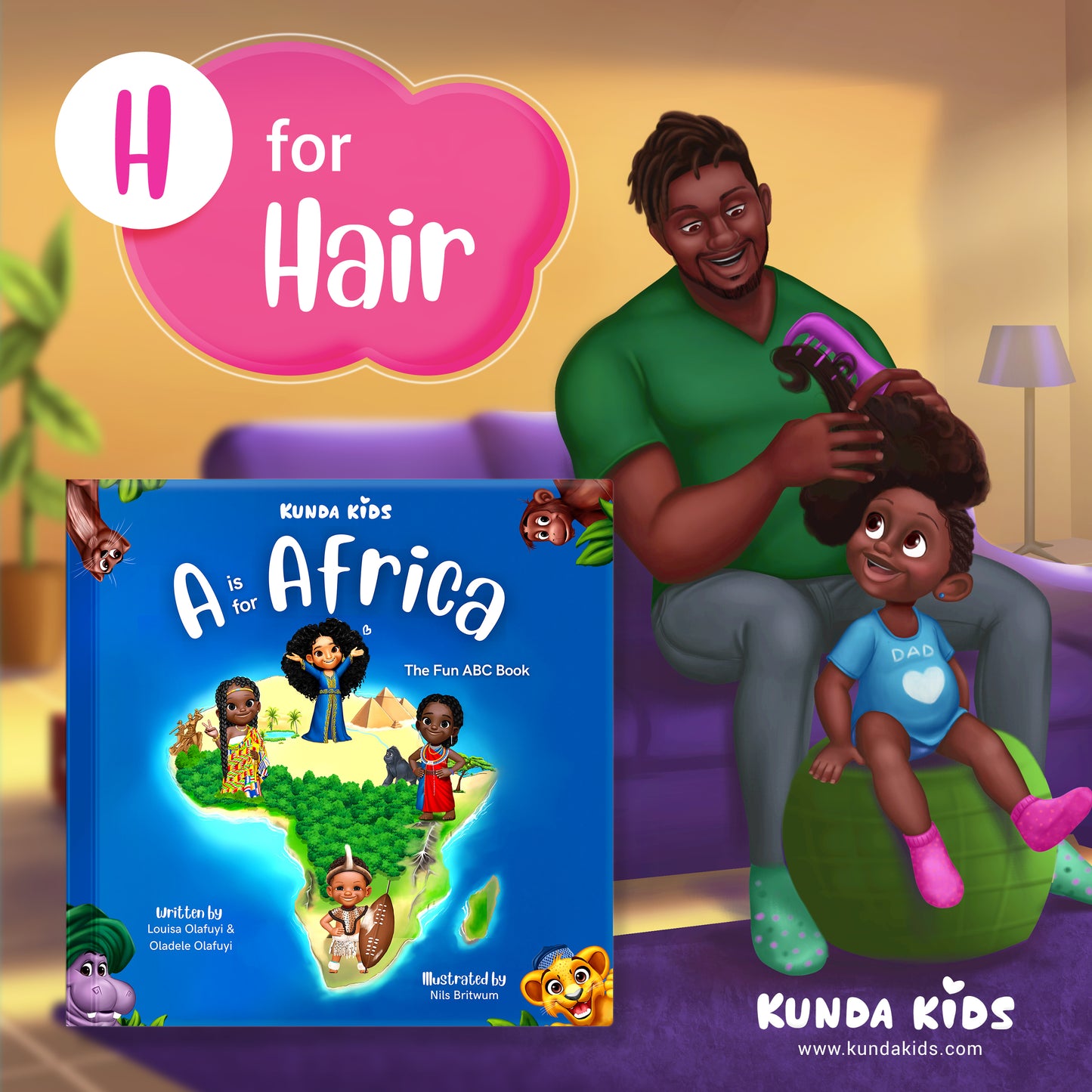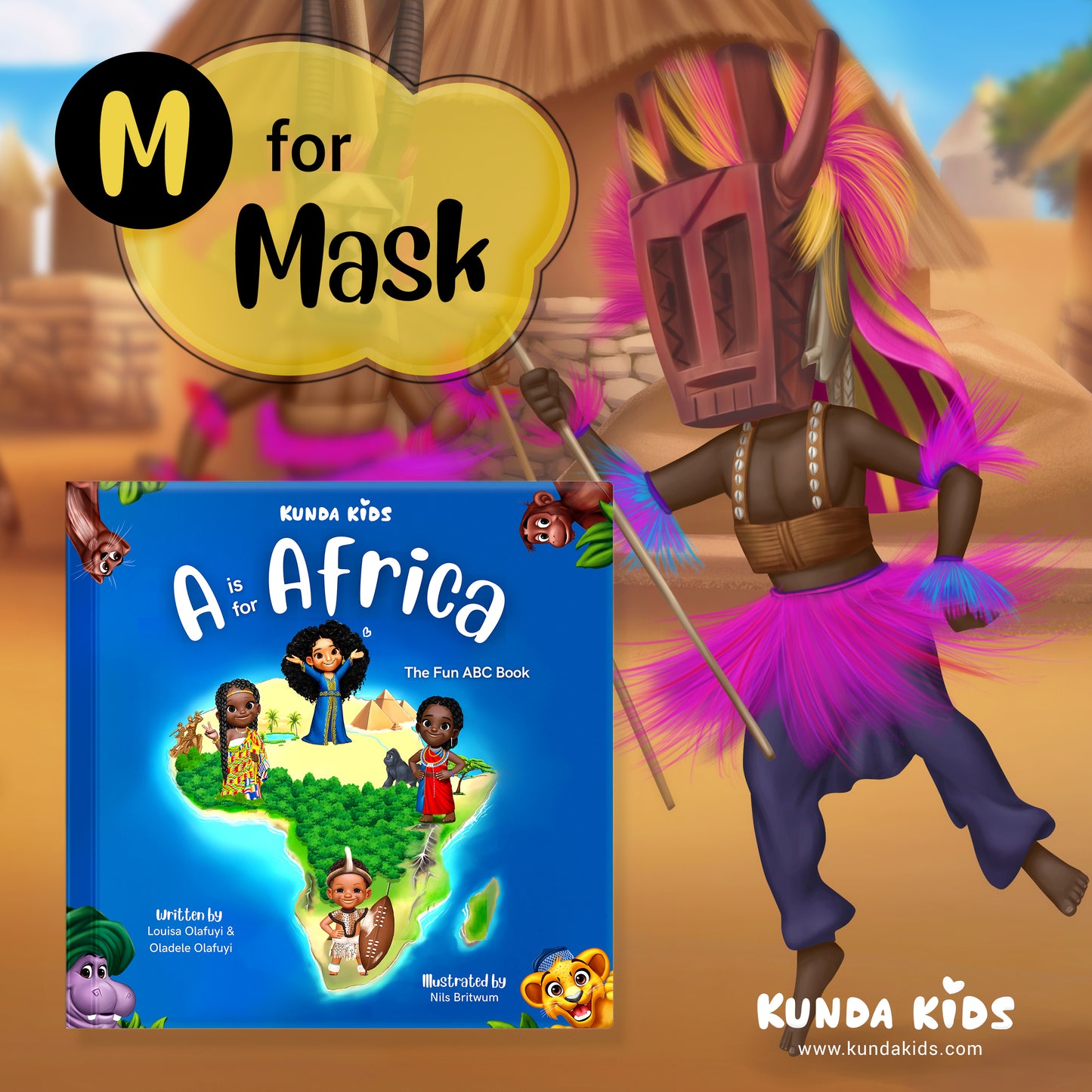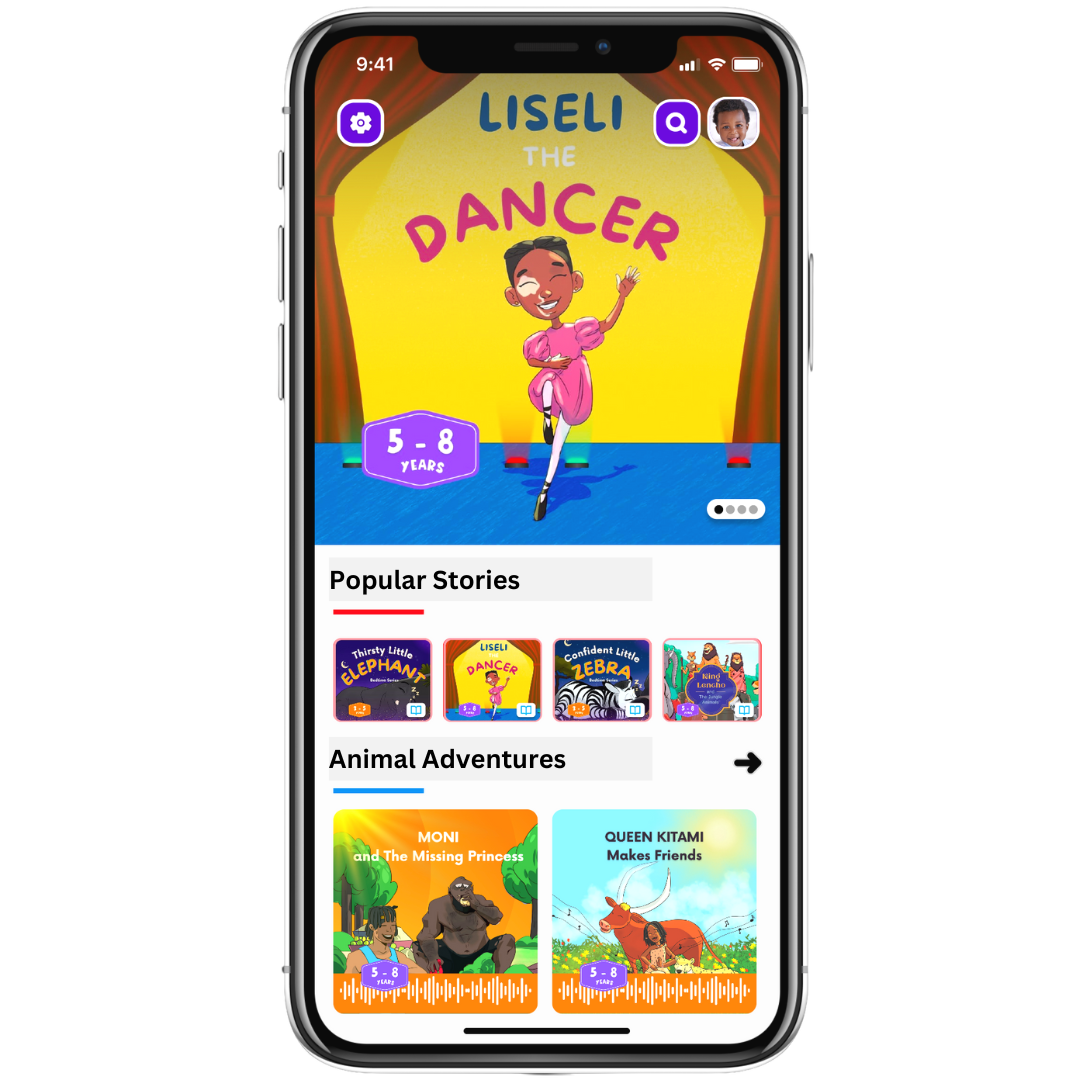 Got the Kunda Kids App?
The Kunda Kids App features a wealth of children's stories, audiobooks and and African language learning animations. Inspire the next generation with our fun characters and exciting adventures.
DOWNLOAD