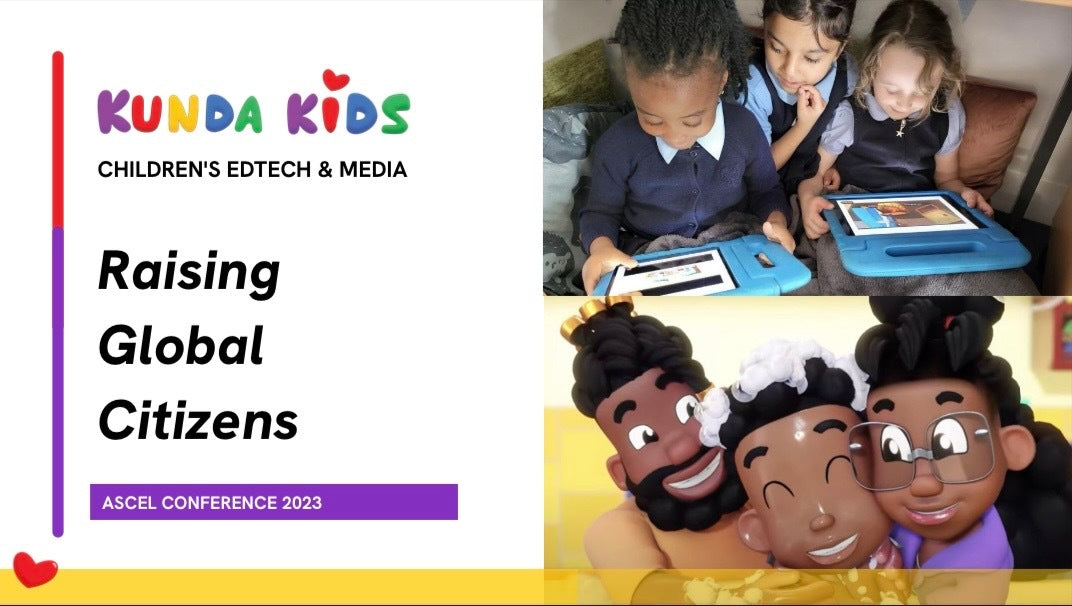 When Kunda Kids Met ASCEL
Members of the London Chapter of the Association of Senior Children's and Education Librarians (ASCEL) witnessed a dynamic and insightful presentation from Kunda Kids' very own Louisa Kiwana Olafuyi on Wednesday 18 October.
Louisa spoke passionately about Kunda Kids' mission to tackle the grave issue of children's content failing to reflect the diversity of the children that consume it. She also shed light on our multifaceted approach, encompassing books, a revolutionary literacy and language learning app and the recently launched preschool animation show, Kunda & Friends.
The enthusiasm and conviction emanating from her presentation garnered significant praise and sparked numerous fruitful conversations afterwards, emphasising the urgency and potential impact of addressing diversity gaps in children's literature.
We are thankful to Brent Libraries for the invitation to speak and for their ongoing support; most notably, for stocking all Kunda Kids' titles as part of their Home Library Service, amplifying the reach and impact of diverse storytelling.
As Kunda Kids continues to celebrate diversity and inclusivity, the ASCEL meeting stands as a testament to our dedication to reshaping the landscape of children's literature and, through exciting collaborations, championing inclusive narratives for the benefit of children everywhere.