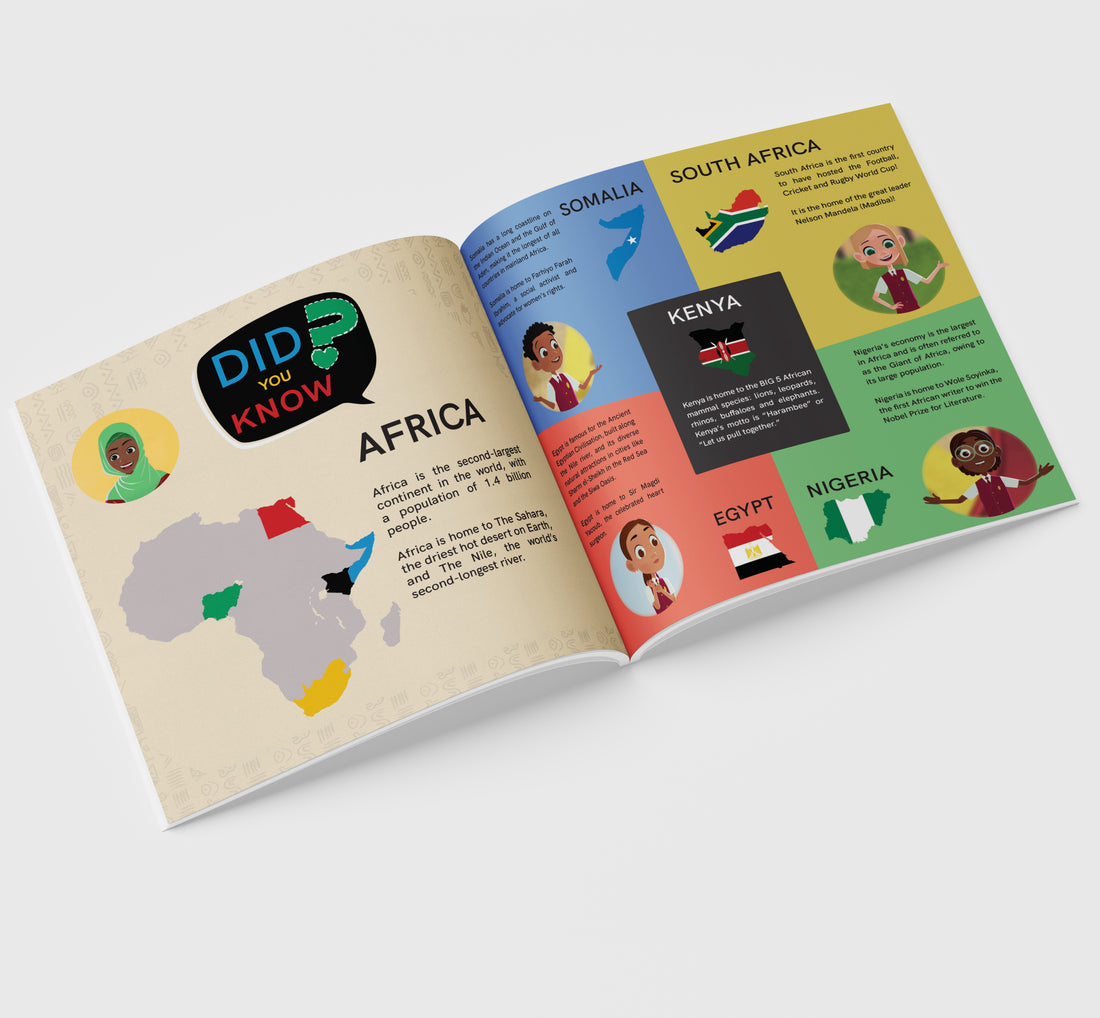 Kunda Kids strives to provide a collection of resources to support teaching the primary curriculum. From lesson plans and worksheets to templates and booklets, find resources for learnings 0-10 years.
Kunda Kids Teacher's Guides
Our popular book titles come with a teaching guide support teachers and student learning through the following essential components:
Explicitly communicating conceptual goals with direct links to the stories and its associate soft skills and outcomes. 
Providing knowledge and support to help understand the cultural and geographical context of our stories and implement teaching plans.
Reinforcing pedagogical content knowledge.
Offering practices and understandings of relevant pedagogical activities
Presenting alternatives and freedom of choice
Engaging teachers in ongoing reflection.
Email us at hello@kundakids.com to request your free Teacher's Guide(s)
School Visits and Book Readings
To celebrate events like World Book Day, Black History Month and Children's Day, Kunda Kids arranges talks, book readings and workshops with young people in school and across community centres in the UK, U.S, Nigeria, Kenya and Uganda.
Would you like Kunda Kids to speak at your school/centre? Get in touch with at hello@kundakids.com.
Download the Kunda Kids App
The Kunda Kids App is a FREE educational learning app for kids ages 3-10 years. A great blend of fun storybooks, audiobooks, animated stories, songs, and African languages, including Yoruba, Kiswahili, Twi, Luganda, Igbo, and more.
Our mission is to improve diversity in children's content in a way that's fun, easy and accessible for young people, parents and teachers around the world. Download on Google Play Store and Apple iOS Store.