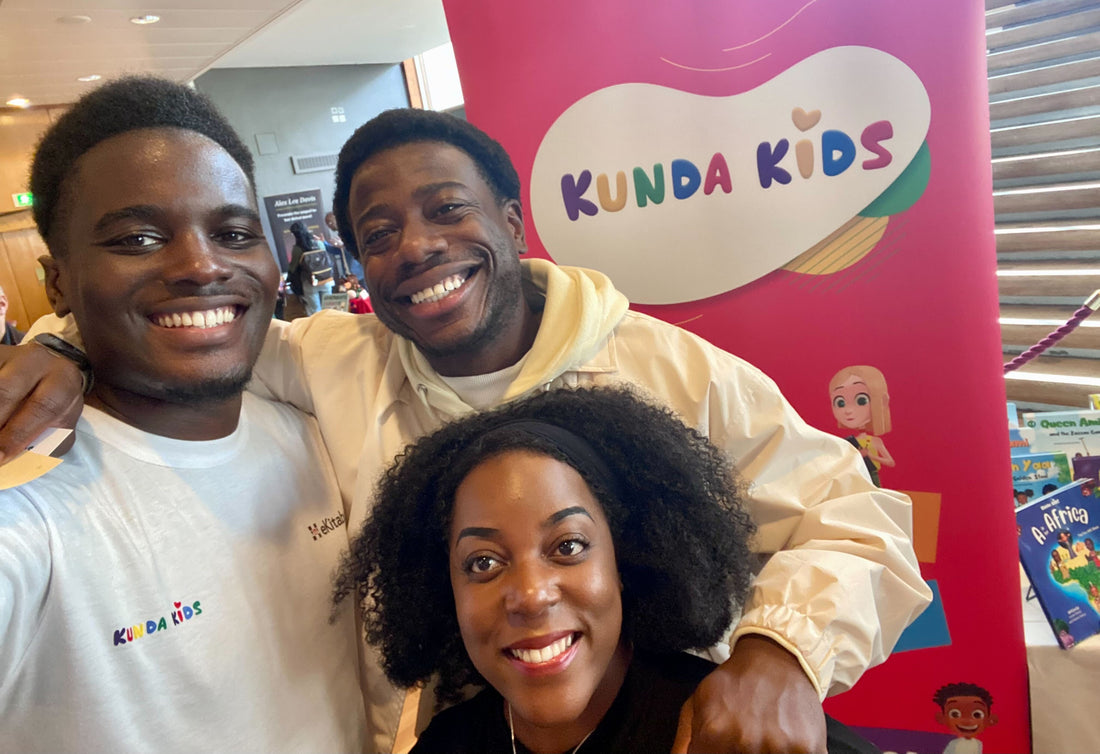 Kunda Kids Steals the Show at the Black British Book Festival 2023: A Resounding Success for High-Quality Inclusive Storytelling
Kunda Kids was delighted to exhibit at the Black British Book Festival, held at the Southbank Centre, London on Saturday 28 October. This marked our second appearance at the festival, having previously participated in the inaugural event, which took place in Birmingham in August 2021.
In 2021, armed with only six books, we were overwhelmed by the warm reception we received, having only been established eight months earlier. This year, with a portfolio of 16 books and counting, expectations were high. Happily, the Black British Book Festival 2023 did not disappoint, as hundreds of attendees flocked to the Kunda Kids stall and very few left empty-handed.
The 'Africa's Little Kings and Queens' series continues to captivate hearts three years since the first four books were published, with many taking advantage of the special Black History Month bundles offering irresistible discounts. 
Meanwhile, the groundbreaking ABC picture book, 'A is for Africa', published in January this year, sold out in record time! This is, no doubt, a testament to the growing demand for inclusive and diverse children's literature.
The festival also provided valuable networking opportunities, as the team engaged in fruitful conversations with numerous like-minded organisations and individuals, laying the foundations for some exciting collaborations in the near future.
Co-Founder and COO of Kunda Kids, Louisa Kiwana Olafuyi, expressed her enthusiasm, stating, "The Black British Book Festival has become a staple in the Kunda Kids calendar and this year's event was a befitting end to a jam-packed Black History Month. I am exceedingly proud that Kunda Kids is leading the charge to shape the next generation into global citizens through engaging and inclusive storytelling."
Kunda Kids eagerly anticipates the return of the Black British Book Festival in 2024, where we will doubtless continue our mission to empower children of all backgrounds through the magic of storytelling!