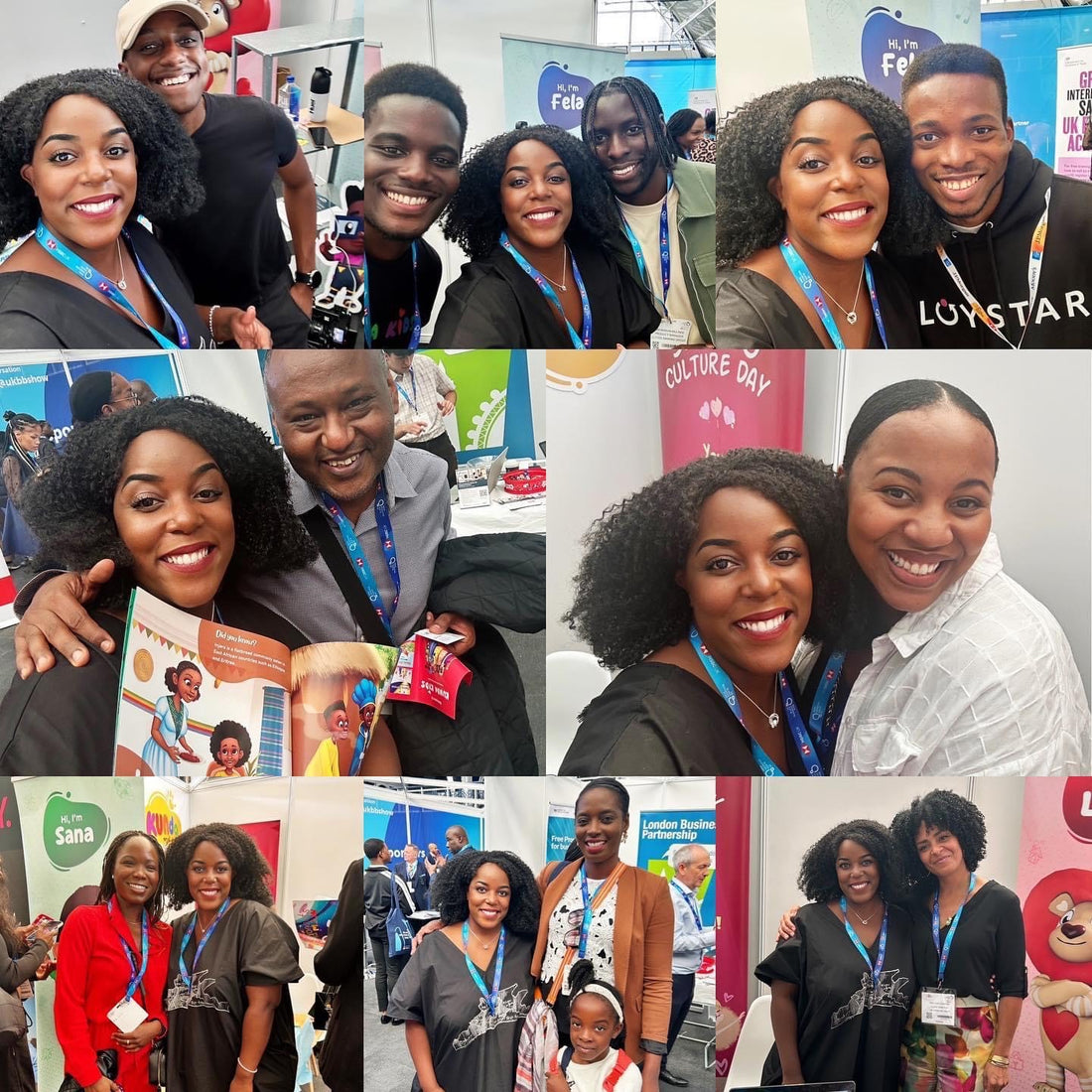 Kunda Kids Leaves a Lasting Impression at the UK Black Business Show 2023
In the heart of Islington, at the prestigious Business Design Centre, something special unfolded on Saturday 7 October, as Kunda Kids left an indelible mark at the UK Black Business Show 2023.
We found ourselves at the centre of attention, drawing a constant queue at our stall throughout the day. Above all, we were thrilled by the incredible show of support, kind words, constructive feedback, enthusiastic book purchases and meaningful connections made during this remarkable event.
The resonance of our mission to raise global citizens through diverse and inclusive storytelling echoed through the bustling venue, underscoring the vital role of representation in the stories children read and the content they consume.
Daniel Onyango, the driving force behind our engagement with schools and libraries in the UK, shared his reflections on the day: "The UK Black Business Show 2023 was one for the books! The sheer number of people who came over to our stall to speak with us, pass on words of encouragement, purchase books and introduce us to schools, libraries and businesses was simply extraordinary. The whole experience reinforced why, more than anything, we love getting away from our desks and connecting with our amazing supporters face to face. I can't wait for next year!"
Looking ahead, all of us at Kunda Kids are invigorated and excited about the limitless opportunities on the horizon. Our journey continues, fuelled by a passion to make a lasting difference in the world of children's books and content.