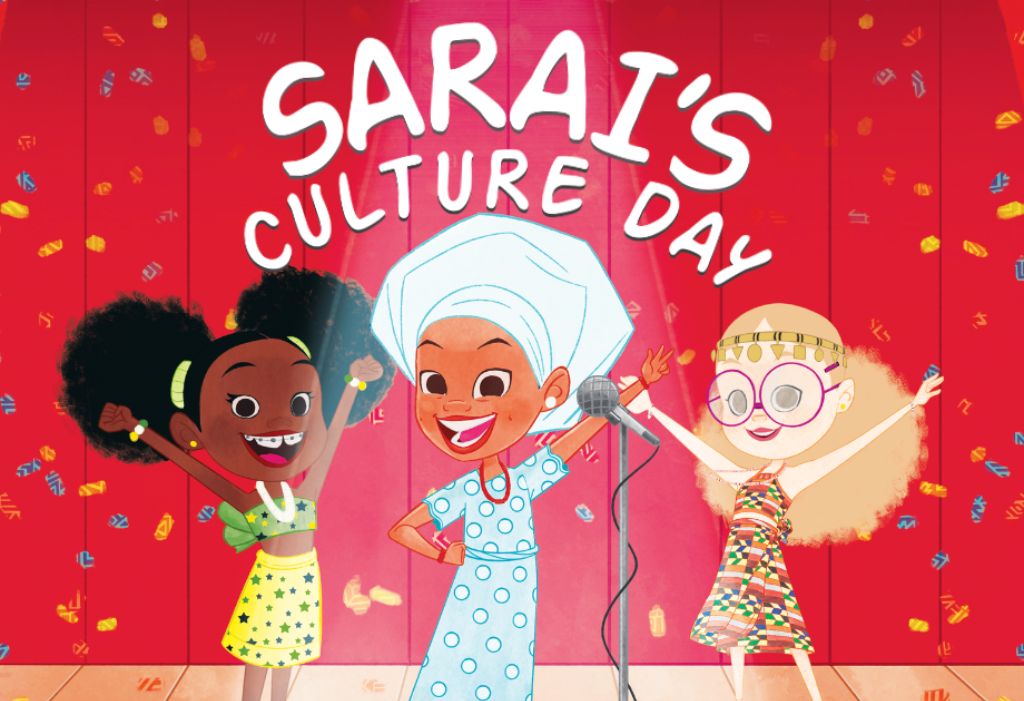 Kunda Kids Annouce Sarai's Culture Day
PRESS RELEASE

Kunda Kids Release Inspiring Children's Book with African Fashion Entrepreneur, Tania Omotayo, About Embracing Your Culture And Identity. 
Kunda Kids announce a children's book: Sarai's Culture Day, written by Fashion Designer and Entrepreneur Tania Omotayo and illustrated by Chike Obasi. 
Sarai's Culture Day is a warm and uplifting book that is the perfect springboard to teach children the importance of embracing their culture and heritage. 
LONDON, November 8, 2022 
Kunda Kids is an award-winning children's publishing house and media company with a single purpose: to inspire the next generation about Africa through storytelling. The publishing house will release its latest title, Sarai's Culture Day, a children's picture book written by Tania Omotayo, an acclaimed model, entrepreneur and owner of the famous fashion house '"Ziva Lagos". 
This warm and uplifting book is beautifully illustrated by Kunda Kids' Art Director, Chike Obasi. It is the perfect springboard for educators and parents to teach children the importance of embracing their culture and heritage. 
Louisa Olafuyi, Co-founder of Kunda Kids says the inspiration behind the book and why it was an essential resource for parents and schools. 
She states, "Children should be encouraged to embrace their culture, which positively impacts how they see themselves and embrace others too. For example, Sarai's Culture Day shows parents and teachers how to do this by connecting through cultural items such as music, fashion, food and history. The groundbreaking children's book also touches on soft critical skills such as kindness, advocacy, self-acceptance and anti-bullying."
The author, Tania Omotayo, wants young people to know that their originality is their superpower! The story is inspired by her three-year-old daughter, Sarai. 
Tania Omotayo states: "I want young people to understand that they are uniquely perfect just the way they are, irrespective of race, religion and culture" She continues, "Always be proud of where you come from; there can only ever be one you!"
After discovering that black-African children are the least represented ethnicity in children's books, Kunda Kids was established with the mission to positively disrupt children's content by improving the diversity and representation of African culture and history in children's literature, animation, and learning material. 
Sarai's Culture Day has encouraged schools across Europe and Africa to have their own Culture Day as an opportunity for children to learn about and showcase their culture and heritage. The book release will be followed by two launch events in London and Lagos. 
About The Publisher: Kunda Kids
Kunda Kids is an award-winning children's publishing and media studio based in London. It is one of the leading providers of diverse children's edutainment to parents, schools and libraries worldwide.
Sarai's Culture Day retails at £7.99 RRP. It is available on the Kunda Kids website, Waterstones and various independent bookstores and public libraries in the U.K, U.S, Nigeria, Ghana, Kenya and Uganda. 
About The Author: Tania Omotayo
Tania Omotayo is a mother, author, entrepreneur, actress and model born in Lagos, Nigeria, to an Austrian Father and a Nigerian Mother. In 2019, Tania founded the Growth Forum Africa, which inspires and educates women to achieve their dreams.
Tania is listed on the Forbes 30 Under 30 for her contribution to the Nigerian fashion industry and her ongoing efforts to empower young women and girls.
Contact: 
Kunda Kids, Media and PR: hello@kundakids.com 
Louisa Olafuyi +44 7927643943