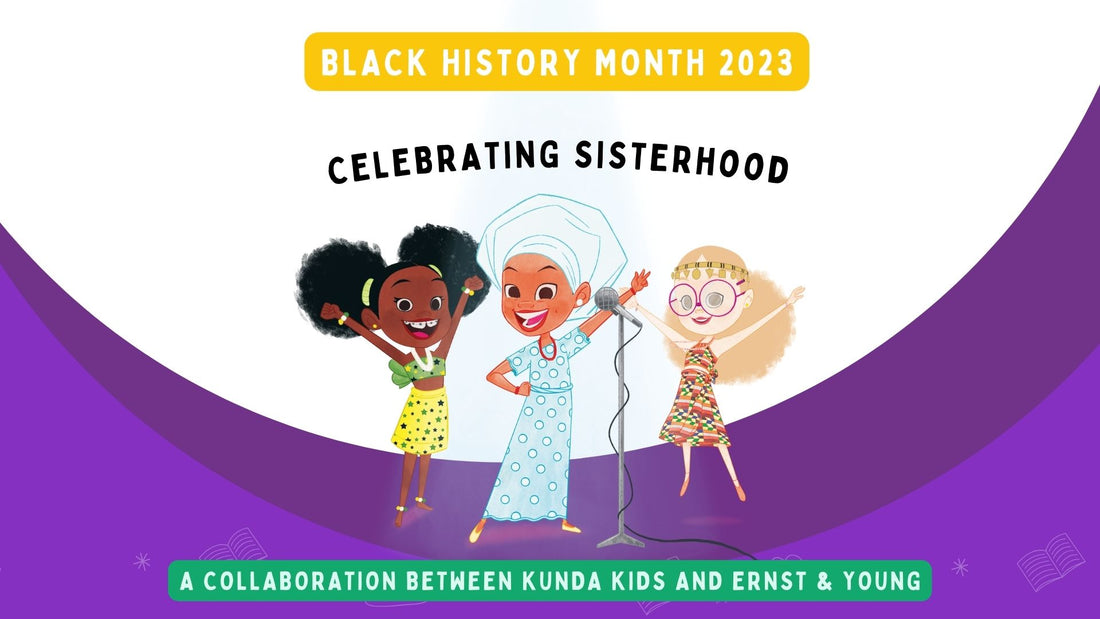 Empowering Young Queens: Kunda Kids' Unforgettable Black History Month Workshop with Ernst & Young
Imagine a room filled with 15 energetic little girls, armed with paintbrushes and fuelled by imagination (and a bit of sugar!) Well, that's exactly what happened on Monday 23 October at the 'Celebrating Sisterhood' Creative Workshop run by Kunda Kids in collaboration with the Ernst & Young (EY) Black Community.
After three months of meticulous behind-the-scenes planning, the day kicked off with engaging readings of two stories from the popular Africa's Little Kings and Queens series. Queen Yaa and Queen Moremi took centre stage, captivating the girls' hearts and minds with their bravery, integrity and cultural pride.
The budding artists then dived into painting mode, creating stupendous works of art that would give Leonardo Da Vinci a run for his money! Laughter and animated chatter filled the air as they shared their artistic visions and formed bonds that went beyond the canvas.
A sumptuous lunch followed, keeping the creative juices flowing, after which they tried their hand at crafting their own stories – with very impressive results!
At the end of the session, each participant left with a special goodie bag, which included a custom-made Black History Month workbook and two Kunda Kids picture books. The girls were delighted to have mementos from a day filled with creativity and connection!
The 'Celebrating Sisterhood' Workshop was all about the simple joys of storytelling, art, creative expression and forming friendships. The stories told, the paintings created, the palpable enthusiasm and the shared laughter all contributed to making it a day to remember.
Here's to many more events that blend fun and meaning for young queens!