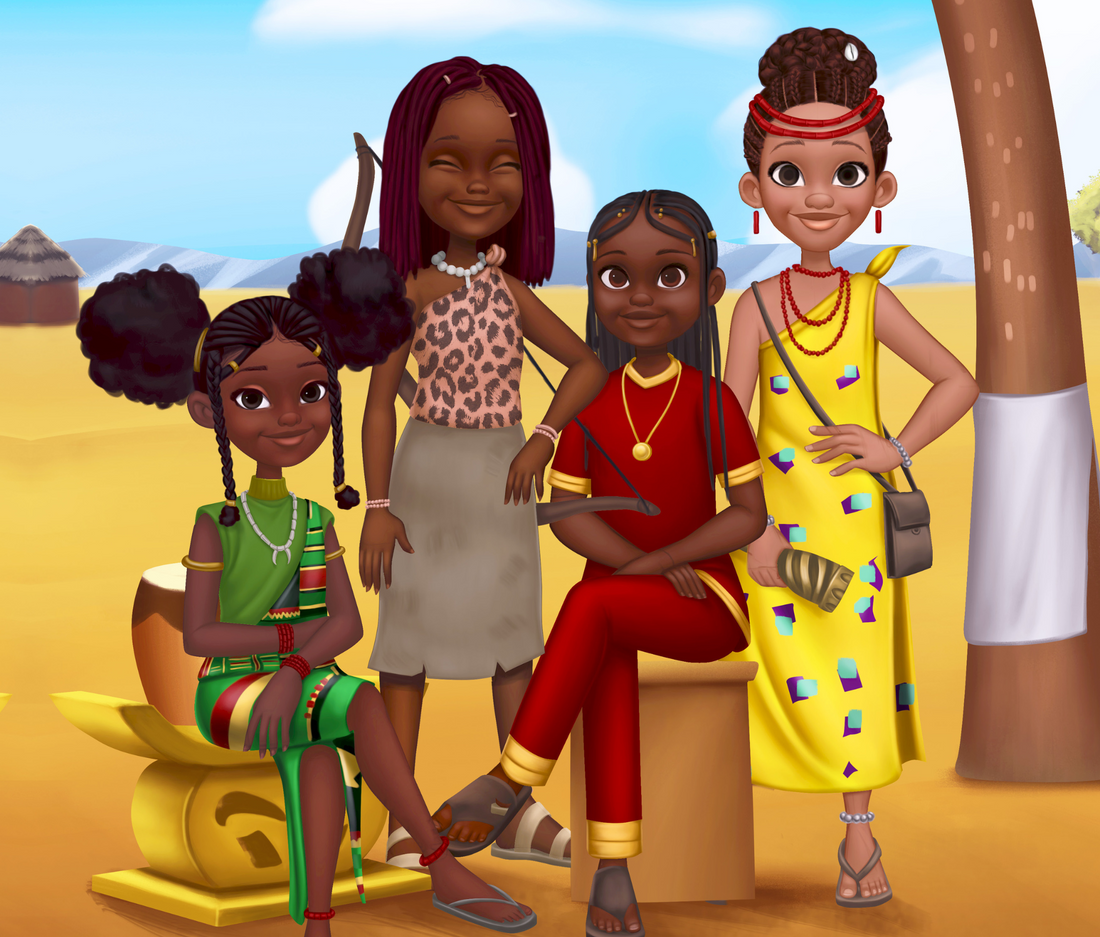 Celebrating African History on IWD 🌍
International Women's Day is a global day celebrated annually on March 8th to celebrate women's social, economic, cultural, and political achievements. At Kunda Kids, we believe in the power of representation and the importance of celebrating the accomplishments of women in all fields, especially in literature. As a children's publishing and media company that aims to showcase various elements of African culture in creative, fun, and simple formats for children, we are proud to highlight the amazing women that inspire our work.

Women in African History
One of the ways we celebrate International Women's Day at Kunda Kids is by sharing stories of women in African history who have made significant contributions to their communities and the world at large. Through our African Heroes bio series, available to read for free on our mobile app, we highlight women such as Wangari Maathai, who fought for environmental conservation in Kenya, and Funmilayo Ransome-Kuti, who was a trailblazer in the fight for women's rights in Nigeria. These stories not only educate and inspire young readers but also promote the importance of gender equality and diversity in literature.
Women in Kunda Kids Books
Representation matters, and at Kunda Kids, we strive to create books that reflect the world around us and that help children see themselves in the stories they read. That's why we include strong female characters in our books. For example, in our book "Maua and the Garden of Plenty," Maua is a brave young person who reminds her community of the importance of gratitude. In "Queen Yaa Saves the Golden Stool" Yaa is a young queen who inspires the people of the Ashanti Kingdom to embrace their heritage. By including strong female characters in our books, we aim to promote positive representations of women and inspire young readers to dream big.

Celebrating Women Authors
As a women-led company, we are proud to support and celebrate women authors in the industry, and we invite you to find out more about our authors on our authors' page. On International Women's Day, we want to celebrate their accomplishments and inspire young girls to pursue their passions in writing and literature.

International Women's Day is a day to celebrate the achievements and contributions of women around the world. At Kunda Kids, we are proud to celebrate women in African history, include strong female characters in our books, and support women authors in the industry. We believe that books have the power to inspire, educate, and entertain, and we are committed to creating books that showcase the richness and diversity of African culture in ways that are accessible and engaging for children.
Happy International Women's Day!