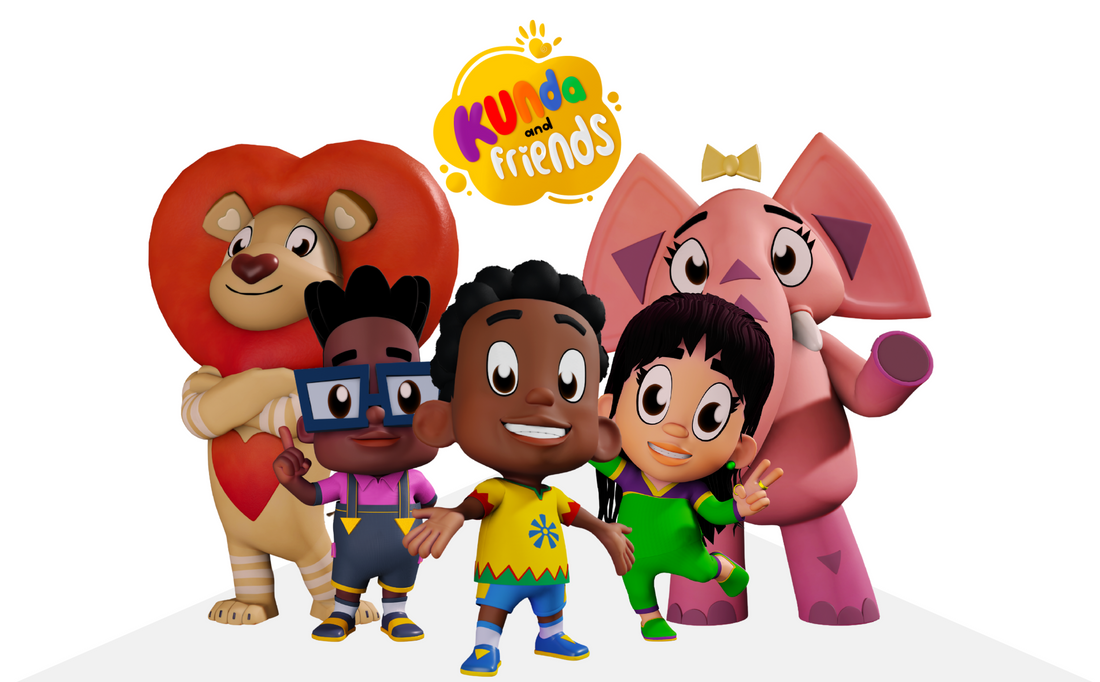 The Magical World of Kunda & Friends!
Welcome to the Magical World of Kunda & Friends!
Introducing the latest and greatest in children's animation: Kunda & Friends! This exciting new show is designed to entertain your preschoolers while teaching them important life lessons on friendship, numeracy, and literacy. Set against a vivid African landscape backdrop, Kunda & Friends uses catchy tunes inspired by African musical genres to explore the value of friendship and cooperation.
Friendship: The Heart of Kunda & Friends
Kunda & Friends places great emphasis on the importance of friendship for preschoolers. By following the adventures of Kunda and his pals, young viewers learn essential social skills such as sharing, empathy, and communication. Through the power of friendship, Kunda and his friends solve problems, overcome challenges, and grow closer together.
Meet the Characters: Educating and Entertaining
Each character in Kunda & Friends brings their unique personality and skills to the table, helping to create a diverse and engaging learning environment for preschoolers:


Kunda

: This fearless four-year-old encourages teamwork, communication, and cooperation. Kunda's adventures provide a platform for learning about problem-solving, leadership, and the value of helping others.



Sana

: This creative and curious girl inspires children to explore their imaginations and dream big. Sana's love of space and science encourages young viewers to ask questions and discover the world around them.



Fela

: With his passion for music and math, Fela teaches the importance of creativity and critical thinking. His natural abilities make learning fun and accessible, giving children the confidence to explore new subjects.



Leo

: The gentle and loving lion models kindness and leadership, teaching children about empathy and the importance of looking out for one another.



Ella

: Ella's playful spirit and zest for life bring joy and laughter to every situation, showing children the value of fun and positivity in friendships.
A Show for the Next Generation
Kunda & Friends is more than just a children's animation—it celebrates diversity, friendship, and the power of learning. With its engaging storylines, captivating music, and lovable characters, this show will leave a lasting impression on young minds.
So, what are you waiting for? Join Kunda, Sana, Fela, Ella and Leo on their epic adventures, and dance to the beat of friendship and fun with Kunda & Friends!